What is Archiving in Microsoft Outlook?
If I revise the terminology "Archiving", we usually get a sense of doing storage of old things at some other specific location, whether in the context of data management or in real world.
Archiving in Outlook works quiet similarly, where users just starts archiving emails of a defined time interval which are not beneficial anymore for them.
How Archiving Works in Outlook?
Practically, Archiving in Microsoft Outlook is an embedded feature which isolates the older emails and save it into a newly created PST file. Means, it reduces the size of the current PST file by moving its data into a new Outlook Data File with an automatically provided file name:"archive.pst". Auto-archiving also containsa more enhanced feature which allows Outlook users to delete archived emails.
Archiving feature is being applied by the Outlook user to a specific folder. Let's assume that your Microsoft Outlook is running with multiple folders and each of them consists ofa huge amount of emails that are producing bugs in its overall performance.
With Outlook archiving feature, a user can choose a folder and define the necessary settings for it via using its settings panel for archiving.
Note :Bear in mind that you have to first enable Auto-Archiving function prior to dealing with its properties.
Benefits of Archiving Outlook Emails
Benefits of Archiving Outlook Emails
Gives an optimum practice to manage emails
Enable Auto-Archiving in Outlook
A big question that probably comesin your mind right now is that how to archive old stuffs of MS Outlook?
So, follow given below steps to turn on auto-archiving feature:
Choose a folder, hit a right click on it and click on "Properties".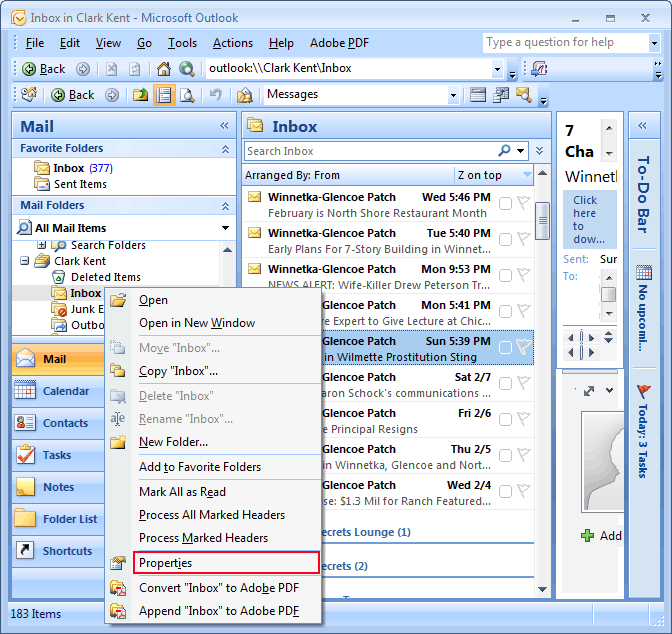 In the new window, go to the "AutoArchive" tab and mark the "Archive items in this folder using the default settings".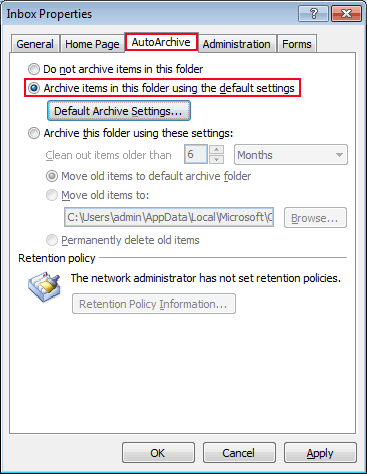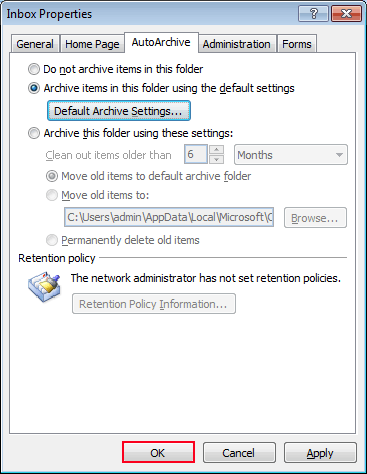 Setup Autoarchive Properties for Outlook
Have you noticed "Default Archive Setting" beneath the "Archive items in this folder using the default settings" option while enabling it?
This button includes the several properties to perform auto-archiving that also helps to increase the automated working on this feature and carried out the results.
Run Auto Archive Every: In it enter a number to tell how often archiving of Outlook items must takes place.
Prompt before Archive Runs: If you check this option, then you start receiving a message box before archiving begins. You can decline to archive by selecting No in message box.
Delete Expired Items: Check this option to delete the email messages after an expires period.
Archive or Delete Old Items: Uncheck this option if you don't want to archive them.
In Folder List Show Archive Folder: Check this option to keep Archive folder in folder list.
Clean Out Items Older Than: Choose cut-off time period after which the items must be archived.
Move Old Items To: Click Browse button and select the location or folders where you want to save the Archived file.
Permanently Delete Old Items: Select this option if you want to not archive, delete the old items.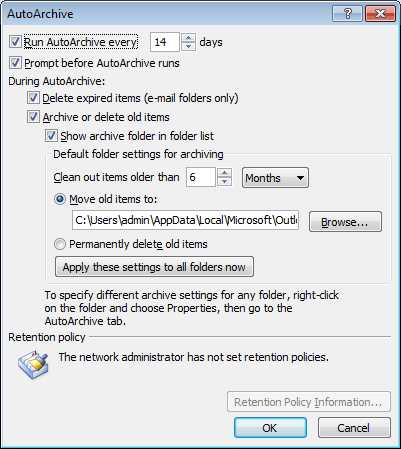 How to Recover Archive Folder in Outlook?
If your Outlook Archived file gets corrupted then you can go for a scanpst.exe which is inbuilt utility provided by Microsoft Outlook to fix all troubleshooting Outlook errors. But in all honesty, this utility fails to recover data file or damage done on Outlook folders.
Outlook Recovery Software helps you in fixing such errors and recovers corrupt Personal Folder as well as Archive Folder without altering or losing a single bit of data in a completely secure way.